achievement
Van Vulpen
Sector:
Advanced Manufacturing
With Mentha since:
2019-2023
Headquarters in:
Netherlands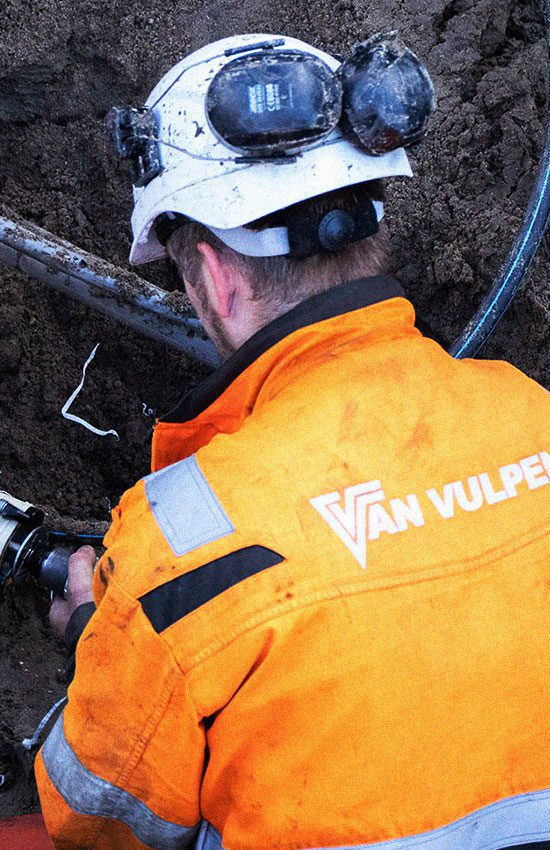 Introduction
Van Vulpen is a Dutch contractor active in the construction and maintenance of underground infrastructure. The company has an excellent reputation and stands for quality, reliability, innovation and safety. These qualities are driven by the fact that process-based working has been implemented to a large extent in their culture and business processes and is combined with far-reaching digitization by means of self-developed software. An important part of the service is horizontal directional drilling (HDD). Van Vulpen is one of the leading players in the Netherlands in this respect and is even the first party to be able to perform large boreholes completely electrically. The company was founded in 1966, taken over by the De Nijs family in 1999 and has its head office in Gorinchem.
Why Van Vulpen?
Van Vulpen operates in a growth market driven by energy transition and the further digitization of society. The company has a unique position within this market, which is created by the process-oriented approach and the high degree of digitization of the company. The competitive advantage is expressed in minimal failure costs and optimal project planning. As a result, Van Vulpen has a financial profile that is far above the market average. The clearly defined processes also make it easier to onboard people and allow the company to recruit from a wider group of people. This allows it to grow where other companies are struggling with staff shortages. All this is secured by a self-learning ability in which processes are continuously improved, every day a step better. Turnover consists of a healthy mix between multi-year framework agreements and projects, which means that turnover can be predicted relatively far in advance.
Van Vulpen is in an excellent position to grow with the market and to further expand its market share through expansion into new regions within the Netherlands. In addition to organic growth, there are opportunities to acquire suitable companies to add capacity, expand services or enter new markets faster.
End of 2022, Van Vulpen entered into a new partnership with Waterland to continue its growth trajectory and reinforce the leading position in the underground infrastructure market.