achievement
Fri-Jado & Frimex
Sector:
Business Services, Advanced Manufacturing
With Mentha since:
2014-2019
Headquarters in:
Netherlands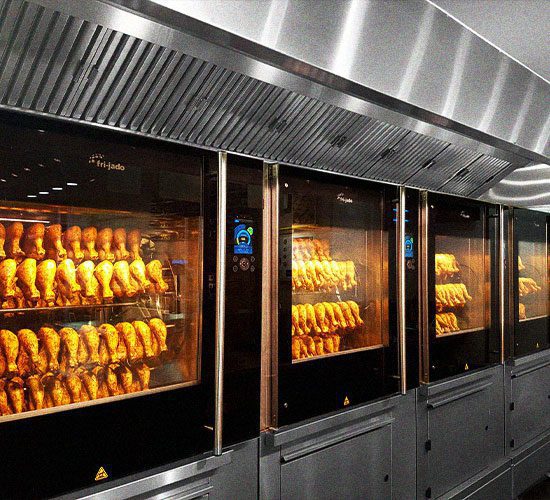 Introduction
Since 1937 Fri-Jado has been producing equipment for, among other things, the preparation and storage of cold and hot food aimed at the food retail sector. The company sells its products worldwide, including a solid base in the United States. Frimex distinguishes itself as an installer and maintenance company for companies in retail and hospitality in the field of refrigeration, climate control and electrical engineering. The majority of Frimex's customers can be found in the Netherlands and Belgium.
Why Fri-Jado & Frimex?
When Mentha first became involved, Fri-Jado and Frimex were integrated as one joint company. The company faced specific challenges and an important element in the approach was the split into a production company (Fri-Jado) and an installation company (Frimex). Although a split always comes with challenges, the increase in focus quickly led to significant improvements. They were able to excel in their own environments and further development has taken place. An important milestone for Fri-Jado was the move to Oud-Gastel from where it now markets an innovative product range. On becoming involved, Mentha saw potential improvements and the need to improve financial performance with a longer-term view. Frimex is now a leading service provider for supermarkets and other retailers and is in a very healthy state. Fri-Jado has found a new owner in Torqx Capital and Frimex is moving into the future with Value Enhancement Partners.