active
Erhvervs Webdesign
Sector:
Business Services, Technology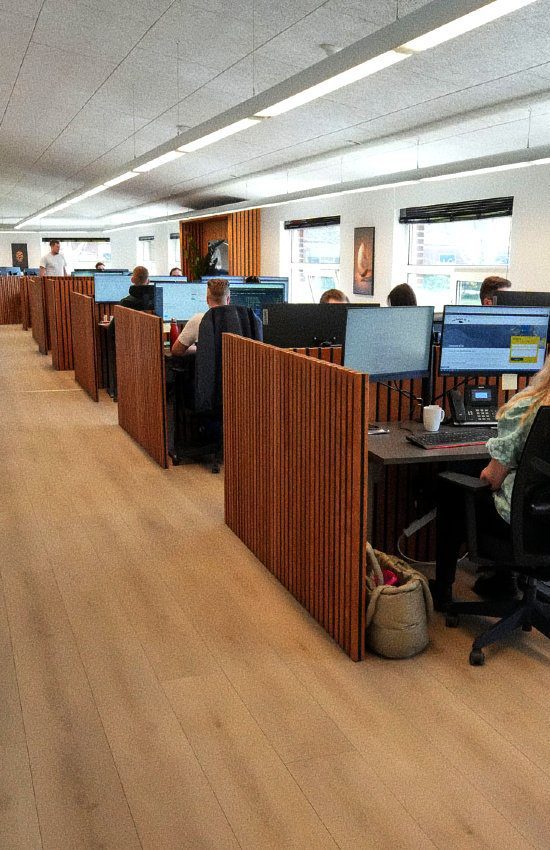 Introduction
Erhvervs Webdesign is one of Denmark's leading digital marketing agencies with a focus on small-sized companies. Every day Erhvervs Webdesign empowers small businesses to thrive in the digital age. Erhvervs Webdesign's core offering comprises design and development of unique websites, search engine optimization, and digital performance marketing across multiple platforms. The company was founded in 2012 by Thomas Jensen and Klaus Bisgaard and employs ca. 70 employees based in Esbjerg, Aarhus, Odense, Copenhagen, and Aalborg.
Why Erhvervs Webdesign?
For small business owners, digital marketing is essential in today's world. Consumers find service providers either via webpages or through digital ads on their favorite platform. Erhvervs Webdesign (EWD) supports smaller businesses on their digital marketing journey, ensuring that customers reach a steady stream of potential sales leads. With EWD acting as an in-house marketing team, customers can focus on their chosen profession whether it is carpentry, hairdressing, mechanical repair or something else.
Apart from the strong market position in Denmark, EWD is characterized by a very effective company culture based on sound values and centered around what is best for customers and employees. This unique culture helps EWD attract new colleagues as well as retaining existing employees.
The joint aim of EWD and Mentha is to become a leading digital marketing agency in Northern Europe focusing on micro-SMEs. Together with the founders and the broader management team, Mentha expects to continue EWD's strong growth track by attracting and retaining talent, continuously developing the digital marketing offering and accelerating expansion through an international buy-and-build strategy.