active
Dijk Natural Collections
Headquarters in:
Netherlands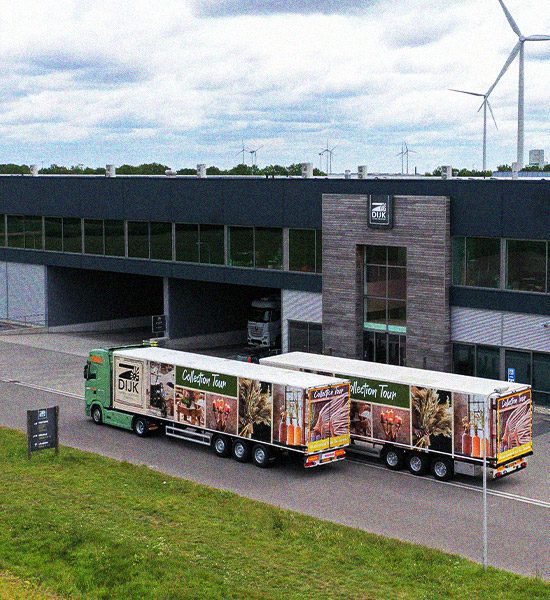 Introduction
Dijk Natural Collections creates atmosphere. Twice a year a completely new collection (Spring-Summer and Fall-Winter-Christmas) is designed, which is in line with the latest trends in decoration and home accessories. All products are produced especially for Dijk at partner companies in countries such as India, China, Indonesia, South Africa, Turkey and Spain. The products are largely in the low-price segment and are characterized by the use of natural materials. Dijk works from a showroom of 3,000 m2 in Coevorden, which serves for inspiration and the purchase of natural collections by customers. The products find their way to garden centres, do-it-yourself chains, retailers and wholesalers in the Netherlands and a large part of Europe. Dijk now also serves the B2C channel through its own web shop and sales on online platforms.
Why Dijk Natural Collections?
A growing middle class in Europe and increasing spending on furnishings and decoration in and around the house are important drivers for the Dijk market. The growth strategy focuses on expanding in established countries such as the Netherlands, Belgium, Germany, Italy and France, and accelerating entry into new regions such as the Baltic States, Scandinavia and the UK. Dijk's products and collections are unique, resulting in limited competition and many repeat customers. The product range has gradually been expanded, including glass, pottery, (small) furniture and vintage items, making the collections more attractive to an even wider customer base. The natural character of the products means that Dijk operates in a complex supply chain: suppliers act as partners and expertise in the field of transport and storage of natural materials is crucial. Over the past few years, Dijk has invested heavily in the automation of its logistics and administrative processes and has thus taken a lead over its competitors. Dijk also distinguishes itself in the field of sustainability. The team is continuously working on transparency in the value chain, improvement of (working) conditions at suppliers, reuse of materials and reduction of emissions in logistics.